2022 CRF250RX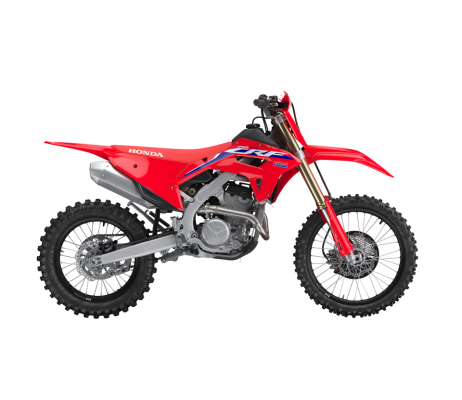 $15095
Inc
Like to ride demanding trails? Forrest races? Enduros? Then this is your bike. Because our new 2022 ...
Read More
2022 CRF250R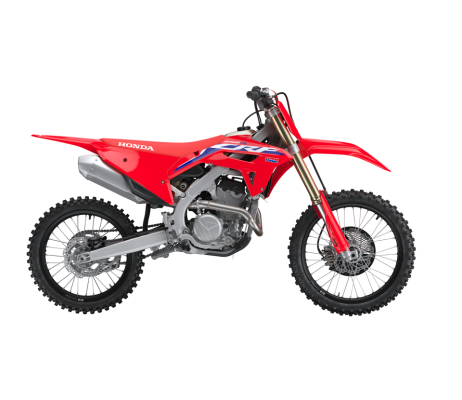 $14995
Inc
Horsepower is horsepower, right? Anybody who's ever raced knows it's a lot more complicated. Where y...
Read More
2022 CRF450R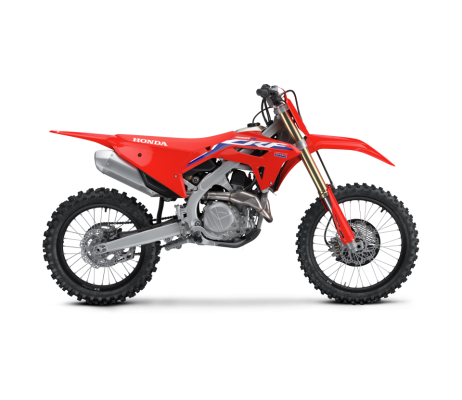 $15695
Inc
When it comes to winning, Honda's CRFs are the machines championships are made of. And after your fi...
Read More
2022 CRF450X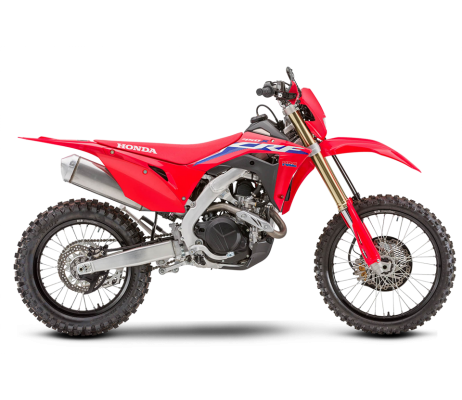 $15895
Inc
From tight trails to soft sands, nothing delivers off-road excellence like the 2022 Honda CRF450X. B...
Read More
2022 CRF450RX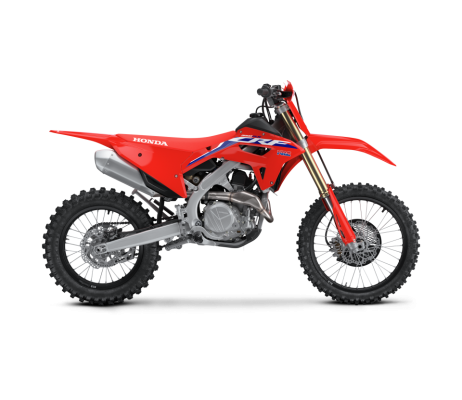 $15795
Inc
When the going gets tough, nothing helps you go the distance like the 2022 Honda CRF450RX. Packed wi...
Read More
CRF150RB (Big Wheel)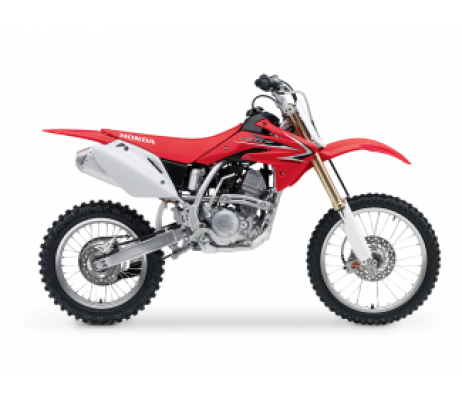 $9995
Inc
For unbeatable racing performance, younger riders can't go past the CRF150RB.  It's packed with powe...
Read More